Streaming is now the new normal and VOD services are now big business. It's no surprise then that VOD is rapidly becoming one of the top verticals in the affiliate industry. But how do VOD offers work and how can you start running them? In this article, we'll introduce you to this exciting vertical and show you how you can run awesome VOD campaigns.
What is VOD?
VOD or Video On Demand services are platforms that people sign up to to stream films and TV shows. The most famous examples of these are Netflix, HBO, Amazon Prime and Disney +. As demand for VOD streaming services grows, so too do the number of providers.
One of the great things about VOD offers is that they are fast becoming a must have for people all around the world. There is also plenty of room in the market for competitors to enter the race, as the major players often restrict content outside of the USA. Disney+ for example, is only available in North America.
Pro Tip
Torrents are still popular outside of Tier 1 GEOs, which means it's still tricky to get people to pay for streaming services when they can download what they want for free. However, as VOD becomes more popular and provides quicker and easier access to content, this could easily change.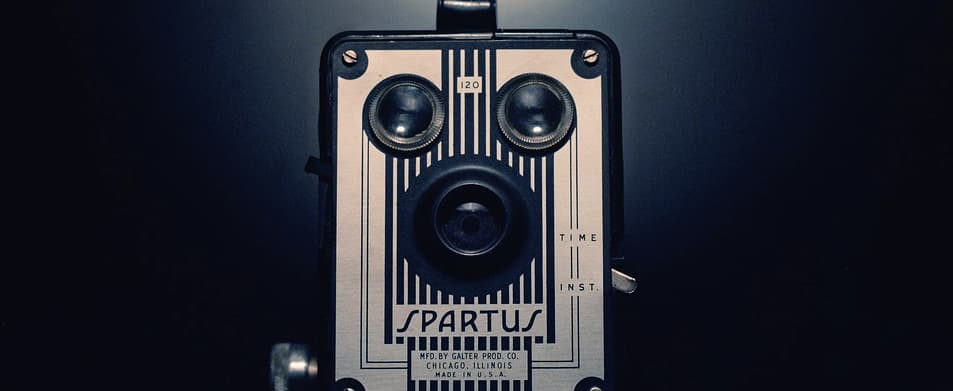 Top 4 Traffic Sources for VOD Offers
There are a lot of good traffic options available when it comes to promoting VOD, but here are our top 4!
Facebook
Facebook is a great place to promote VOD offers! There's no shortage of people looking for groups and pages to discuss their favourite films and TV series and discover new ones. This gives you a lot of room to provide valuable information that users will love and gain a good following.
When it comes to promoting on Facebook, chatbots such as ManyChat have a lot of potential which often goes untapped. They allow customers to directly interact with your business and engage with your flow. You can send out broadcast messages to all of your subscribers and find out exactly what they are looking for.
Messenger Services
Following on from Facebook and Chatbot messenger options, messenger apps like WhatsApp and Telegram have also proven to be great sources of traffic for VOD offers.
Messenger traffic is similar to SMS traffic, with the key difference being that the database of contact numbers is checked for connected messenger apps. When a Viber, Whatsapp or Telegram profile is found to be connected to the number, the user can then be sent a message.
The messages sent out using messenger traffic will either be similar to the SMS messages, providing details and a link, or they will invite the user to a private group. Links to offers via prelanders can then be posted in the private group.
To get people more engaged you can even promote new content when it's released and offer your visitors free trial periods when they are available.
SMS
Sending SMS campaigns can be very effective but it's also fairly expensive. However, it has really high open and engagement rates and is considered to be more private and secure by recipients.
SMS allows you to deliver your message directly to recipients, and most people still consider it to be private and secure. After all, most people don't share their phone numbers online. The result is that SMS campaigns often have close to a 100% open rate, which is incredible when compared to email. They also have very good engagement rates.
A typical SMS VOD promotion will provide people with a short text telling them about the offer, with a strong call to action and a sense of urgency. For example:
Special Offer! Today Only Get 3 Months Free Subscription to [VOD OFFER]. Click here [LINK].
The key to sms is having a relevant database and making sure you stay compliant. You should always choose your sources wisely and use opt-out links so that people can choose to no longer be on your list.
If you'd like to try an sms campaign from scratch, then a good place to start would beSMS Edge.
Email
Email campaigns for VOD offers can work really well and allow you to generate interest and build momentum over time. You can send out news about the latest films and TV series and make them hungry to start streaming.
When it comes to email, the quality of the traffic will depend on how well lists are collected and how targeted the audience were when they signed up. The great thing about VOD offers is that film and TV shows have a very broad appeal, but it would definitely be worth segmenting your list based on the type of content people like to watch.
With email, you'll never get the same results from buying leads as you will from collecting your own. Therefore, if you are looking for quick lead generation, it's going to be difficult to get a quick list of quality traffic.
Pro Tip
If you want to use email traffic to promote VOD offers, start out by using Facebook traffic and a ChatBot. This will enable you to promote your offers to an audience and collect email leads at the same time.

The Ideal Funnel for VOD campaigns
As with any funnel, you'll want to get people ready and hungry to convert. Therefore, it's best to keep direct sales funnels as short as possible while also providing enough information and excitement to generate your conversion.
If you are driving people to convert as quickly as possible, then you'll want to have 3-4 steps maximum, including the landing page. For example, ad, prelander, landing page. Anything more than this and your conversion rate will be likely to drop.
If you are looking at testing out multiple offers over time and generating a larger audience that you can retarget, then you can use Facebook, Messenger Services and Email to gain a captive audience. You can then offer film reviews, news and advice on what to watch next. This will build longer-term trust and help you to generate conversion for future offers you promote.
Angles
Special offers such as free trials or cancel any time subscriptions are great, as they give people peace of mind when signing up. Lots of VOD offers have free trials, so it's a really easy angle to incorporate.
Another great angle is exclusive content. If you are promoting a VOD offer that gives people exclusive access to films or TV series they can't watch anywhere else, then this is a great angle to push. However, to do this most effectively, be sure to segment your lists and gather feedback about the shows people love.
The Bottom Line
VOD is a growing vertical and there are lots of offers to choose from. Ask your network about the best VOD offers for your traffic and GEOs today and get converting.